E-book Data Quality Assurance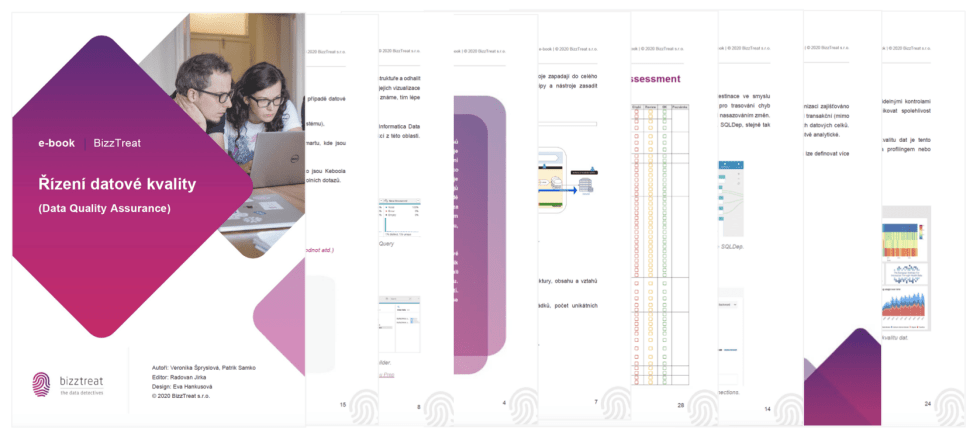 If the answer to any of these questions is yes, then this e-book - Data quality management is for you.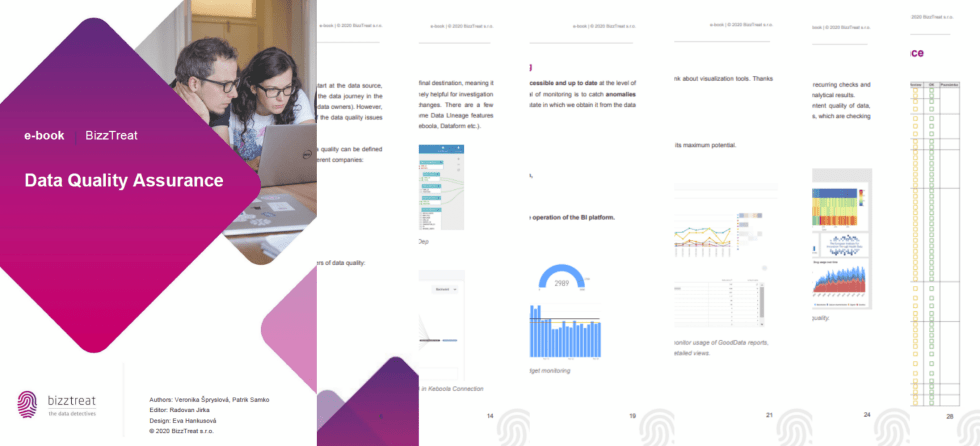 Is the excelence in your work tied to having data that are available and reliable every morning, shift or hour and you know you can't rely on them? Are your data in reporting or BI late, wrong or even unavailable for a whole day?
Are you responsible for serving your users with up to date and reliable data every day at 8:00? For your data warehouse and reporting platform being available and updated? Are you waking up at 4:00 in the morning to make sure all your updates and processes within the data you provide were executed correctly and on time? Are you scared of the bill for your data infrastructure and analytical tools running above your budget?
Then these 30 pages of Data Quality Assurance ebook are made exactly for you! We picked all the puzzle pieces of data quality processes and put them into an easy-to-use overview while we explained the ties between them. Part of it is a simple manual on: "How to get into data quality assurance?" which can get you up to speed quickly once you decide to get your hands dirty.
And because we put a lot of work into it, we would like to ask for some information about you before we send you this masterpiece.
We hope it will be of use to you!