BizzTreat Delivers Data-Driven Transformation with GoodData
Description:
Read this case study to learn more about how BizzTreat's partnership with GoodData powered business growth and allowed customers a competitive advantage. With the help of GoodData, BizzTreat has:
Boosted profits and increased business growth by over 50% year over year.
Engaged 30% of customers in using the platform to distribute data across users and partners.
Developed a complementary tool to GoodData Cloud Native, Bizzflow.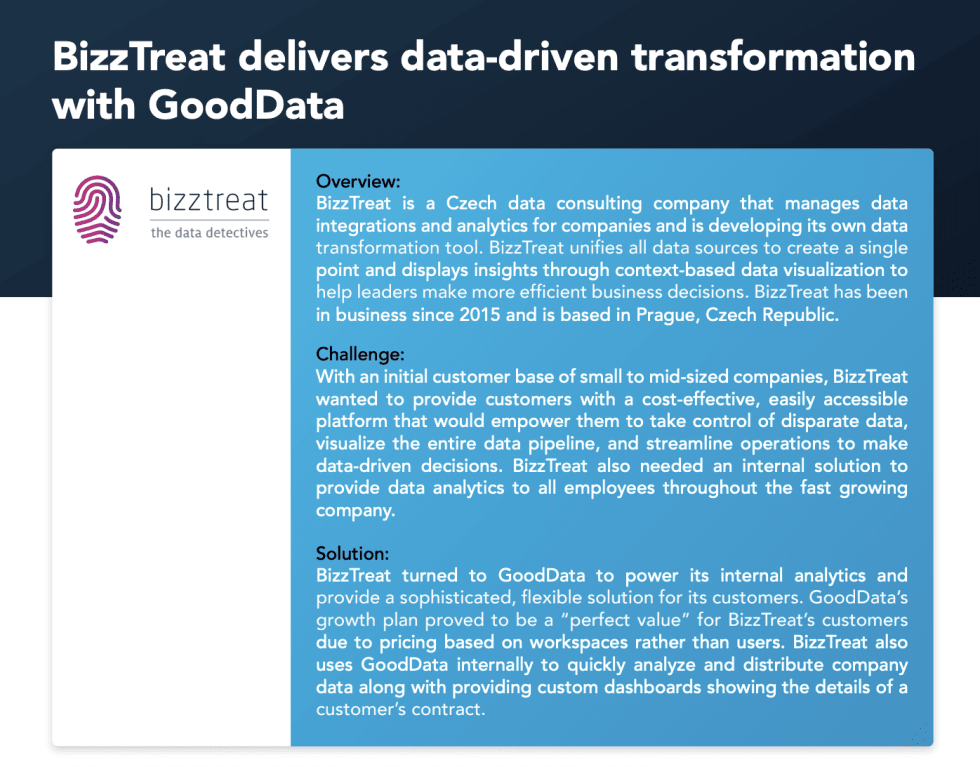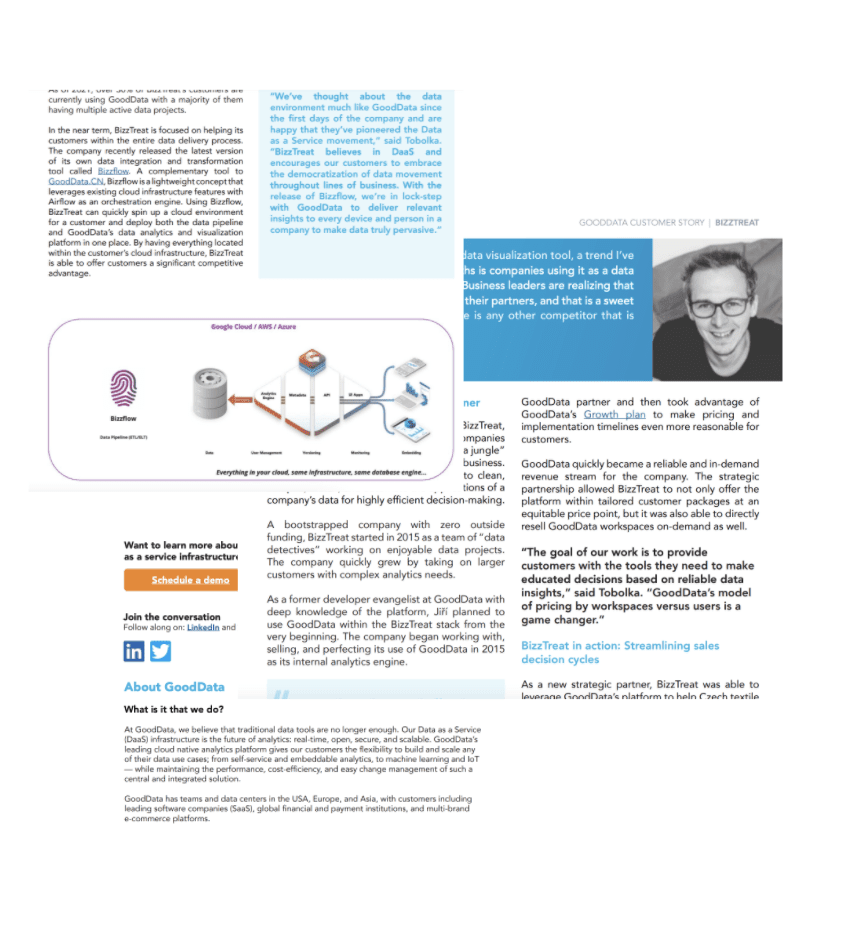 Agile data analytics helps MALFINI to manage performance of their sales team and increase sales by 30% year on year.

Project introduction
Ambitious sales targets and the need to effectively manage the sales team led managers at MALFINI Czech to make a fundamental decision. End slow and inaccurate Excel reporting and move to real time monitoring with Business Intelligence. However, after two failed attempts to implement BI and build data warehouse in MALFINI, they no longer saw the light at the end of the tunnel. The implementation dragged on for 2 years.
BizzTreat involvement
People from MALFINI asked us for help. We focused primarily on sales and the first version of BI solution was done within one month. This is how we in BizzTreat do the agile data analytics.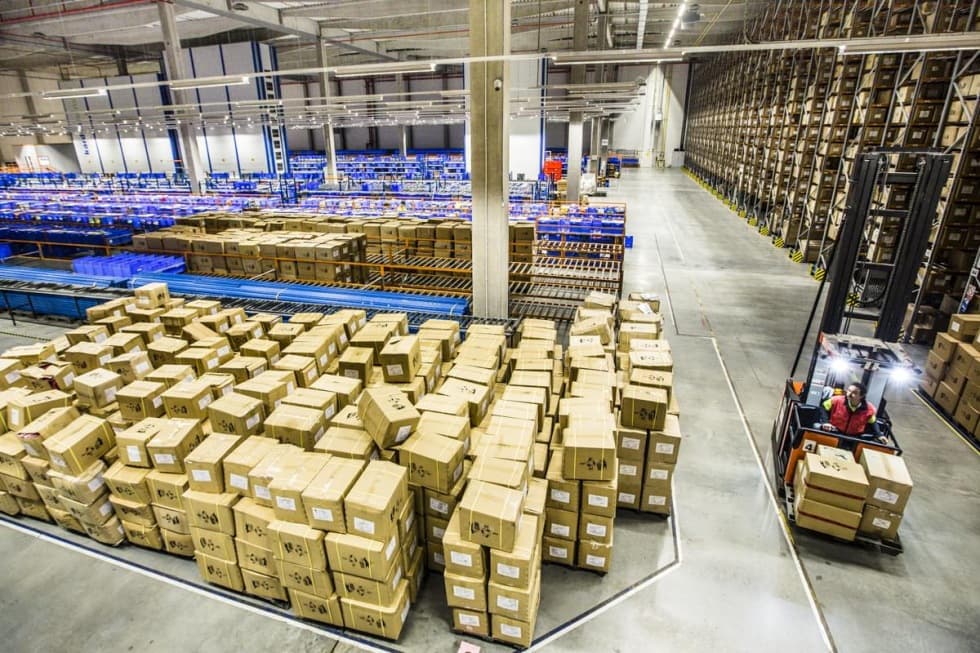 MALFINI logistics warehouse in Ostrava. Source: adler.cz
Starting situation
MALFINI sells promotional textiles to 19 countries.
The aim is to increase sales by 30% year on year.
The company needs to manage the sales team effectively.
It is necessary to hire new traders, increase storage capacity and investments to information systems.
Problems from the past
Extremely lengthy implementation took 2 years.
New OLAP generated wrong data.
Different departments had different data. As a result, speculations and quarrels arose.
It was impossible to manage the sales team effectively according to monthly reports.
The targets weren't met.
Real needs
Determine costs correctly so that sales growth can be financed.
Establish an accurate daily business plan and model it into smaller parts.
Identify key metrics for day-to-day business plan evaluation.
Continuous control of target fulfillment based on 1 number.
Salespeople motivation to meet ambitious business targets.
The previous BI solution was based on a data warehouse, which needed to be built first. This is usually preceded with lengthy process modeling and complex business analysis.
Time 2 Market "sells"
We have extensive experience from the business sphere, and we know, how business, marketing, logistics or production work. We know accounting concepts; we know the needs of companies and we speak their language.
At MALFINI we found out at the introductory meeting, that sales are the hottest topic for them. That's why we first built BI for sales division. It was done within a month and MALFINI's statutory director had first results on his table.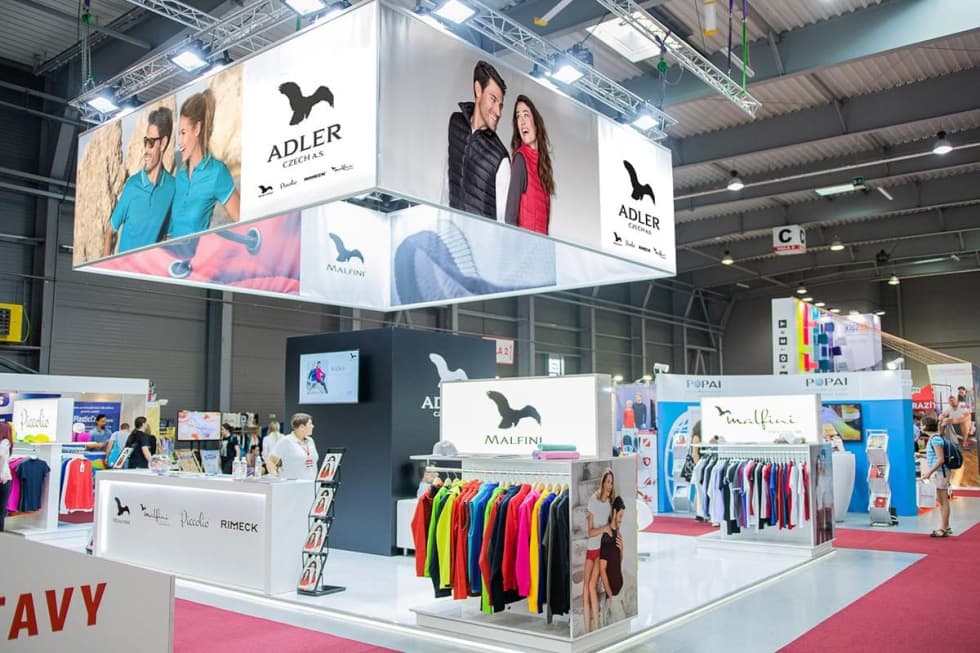 Data cleansing, linking, context
We found out that we don't have reliable and correct numbers from the data models used. This then leads to an exact game with inaccurate numbers in the company. We had to clean up the data, link it together and create the right context.
Discounts, for example, were a problem in MALFINI. Some applied to invoice items, other to the entire invoice. When exporting data from ERP Karat, only one discount was received in Excel. Our added value is that we produced one compound discount. As a result, discounts began to be calculated correctly.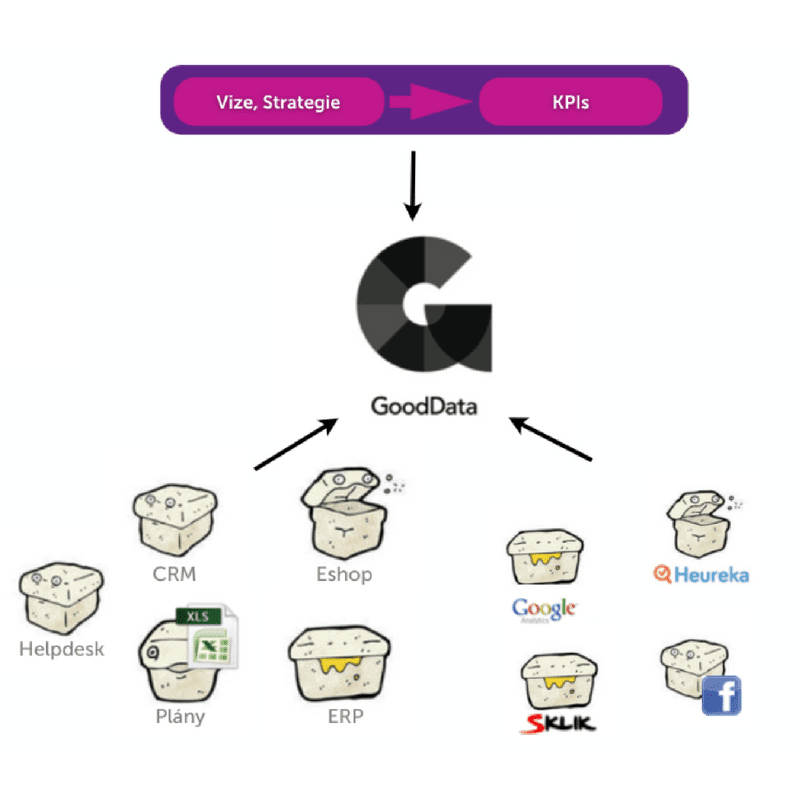 Daily targets for better sales team management
A typical problem with sales team management is the inability to control the fulfillment of monthly goals on a daily basis. Thanks to agile Business Intelligence, MALFINI has the right business data available on daily basis.
Day 2 Day targets allow to effectively manage the entire sales team. Salespeople are constantly in the picture and know what sales results they must achieve to fulfill the monthly, quarterly or annual target.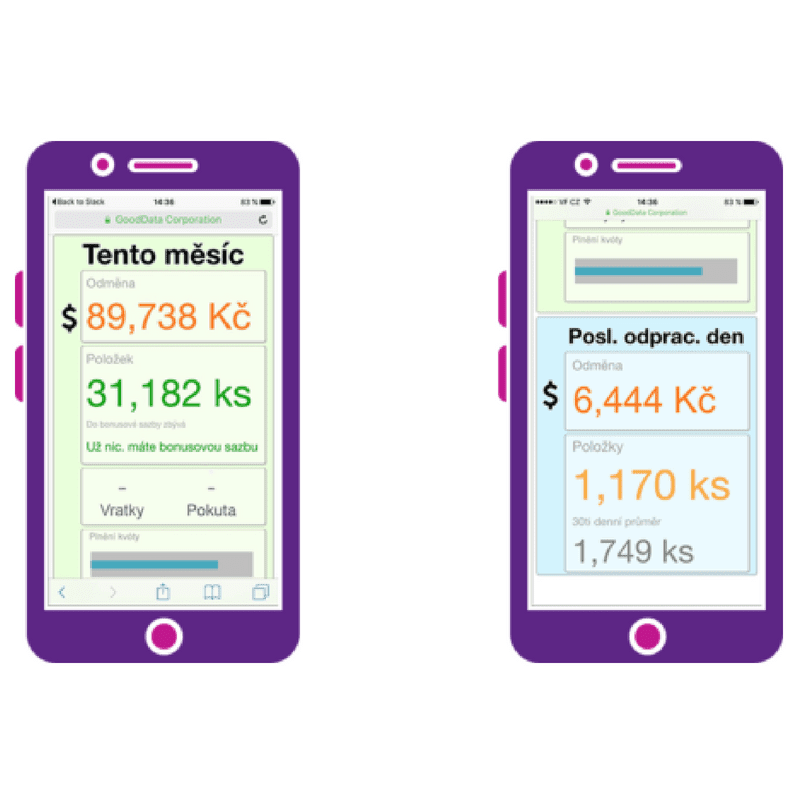 Correct evaluation metrics
Companies are usually able to set one goal. But that's the end of it, because no one in the company has the time or desire to constantly check whether they are heading for the set goal. Manager are often unable to determine goal metrics. But then how do they want to hold the reins and keep business under control? At MALFINI we set these metrics: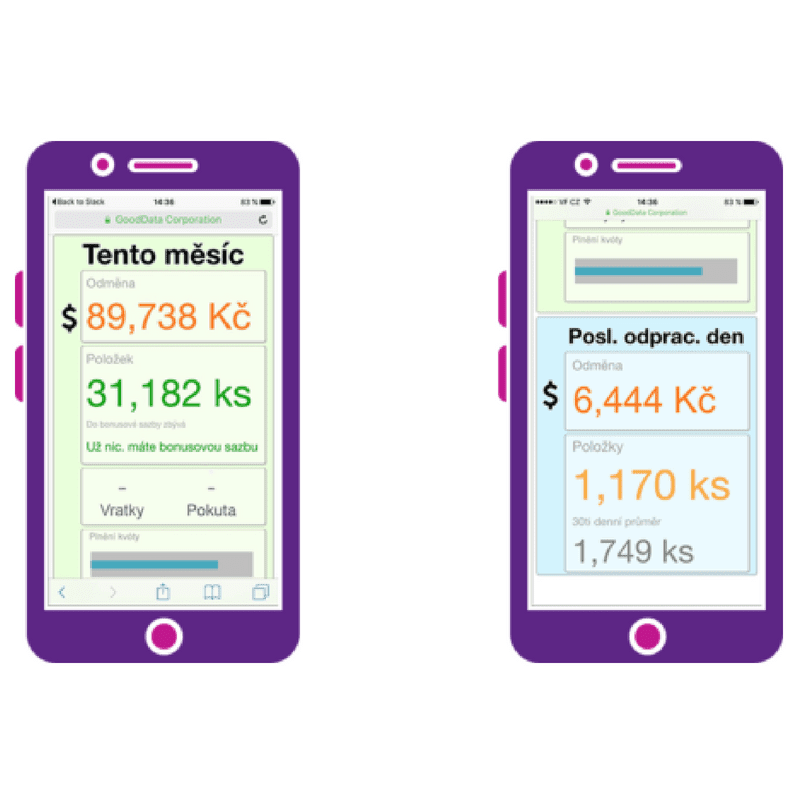 How does the client perceive the cooperation with BizzTreat?
VIDEO, 2:36: In this video you will learn what MALFINI struggled with the most, what is the biggest benefit of Business Intelligence for them, and why they chose data detectives from BizzTreat as their BI partner.
About MALFINI
MALFINI a.s. is a leading supplier of promotional textiles and sells its MALFINI, Piccollo and RIMECK brands in 19 European countries. The company has its own warehouse with an area of 11,500 m2, in which 14.5 million pieces of textile are ready for immediate dispatch.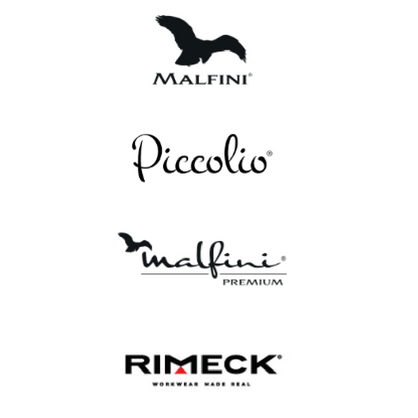 Use Case of agile Business Intelligence
We do Data-driven Business Consulting – we help companies to solve business problems through their data. We improve their marketing, sales, logistics, production or financial management.
Sales Director
Business cycle management
Utilization of customer portfolio
Cross-sell, up-sell
Customer retention
Financial Director
Managerial financial reporting, incl. cash collection
Investor reporting
Pricing
What-If analysis of the impact of changes in the duties of sub-products on the profitability of the company or branch
Performance-based pricing
CEO
Managing the efficiency of marketing investments
B2B / B2C ROI
Efficiency of loyalty programs
Management of the utilization of advertising positions in order to maximize profits
Sales division performance management
Motivation of to better performance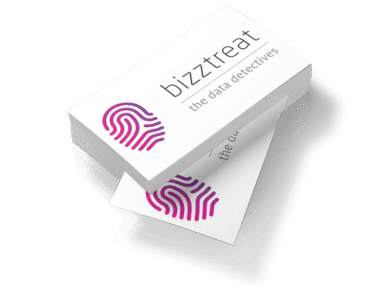 Harness our data detectives!
We are BI experts. We read in business data as easy as in the reading-book.