Business Intelligence vs Location Intelligence what's the difference?
It takes a lot of intelligence these days to understand all the apps, platforms, services which you need RIGHT NOW or your business will die. And maybe some kitties along with it. In today's world, it is almost a necessity to do some form of analysis. Either in Excel or a more sophisticated Business Intelligence (BI) tool. But sometimes you need to look at the analysis through the exact location. In that case, you might need to consider Location Intelligence (LI).
The world's oldest economic principle is supply and demand. With the growing amount of data we can collect grows the demand for its analysis. Business Intelligence tools are often the first call to fulfil this demand, and it's no wonder. What we have to consider here is that everything happens somewhere and it happens there for a reason. In a nutshell, the supply of location-based data is growing, and so is the demand for Location Intelligence.
Let's see the main differences between the two disciplines and how BI and LI can get along with each other to get the most out of your data. We will show you how it works on a real example. To demonstrate the differences between BI and LI, we have chosen one tool from each; Tableau represents the team Business Intelligence, and CleverMaps stands for the Location Intelligence team.
The showcase project is Traffic accidents in the US.
The Business Intelligence approach: Know your numbers
The traffic accident data set was for the whole USA. Tableau is the tool to get all the pie and bar charts from getting an overview of the data and comparing the number of accidents in individual states. It gives us a resume of the numbers in general, i.e. how many accidents occurred in each state. It is excellent for statistical purposes.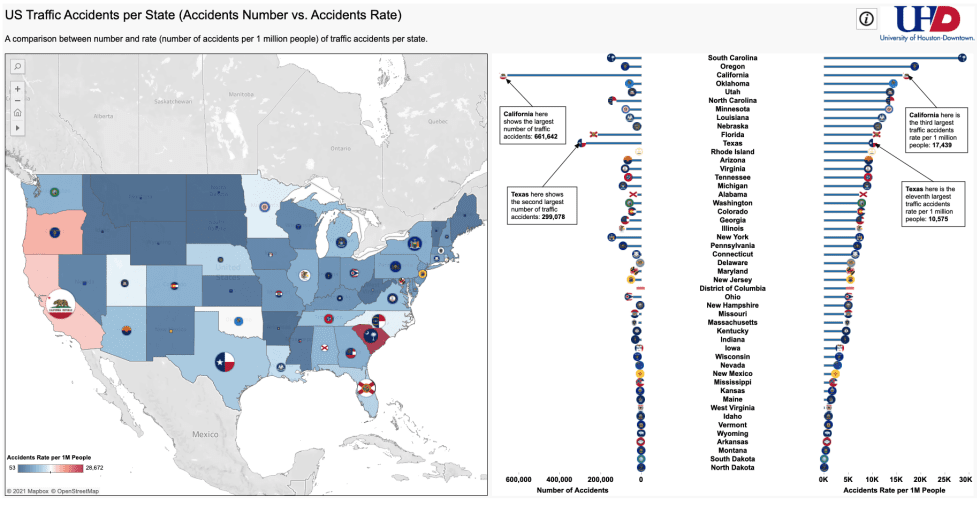 How about when we want to use it for business? Imagine you have a network of stores, and you would like to evaluate its performance. Business Intelligence tools like Tableau will give you an overview and assessment of what happened in the past, which can help you estimate future development.
But is it enough? What if we want to take some precautions? What if the state wants to take some steps to prevent traffic accidents in a particular area. In that case, we need to dig deeper and get more insights and details about the location. For that, the location intelligence is coming to the game!
The Location Intelligence approach: Understand the context
Some locations have more accidents than others. It might be because of a confusing intersection, wrongly placed traffic signs or a sharp turn. These are the factors Business Intelligence won't tell you. Using Location Intelligence will reveal the critical context for your decisions no matter if you want to prevent traffic accidents or decide where to place your new shop.
Let's see Location Intelligence in action. We want to prevent traffic accidents in San Francisco. The analysis in Tableau showed us how many accidents there are in general, but now we want to make some decisions.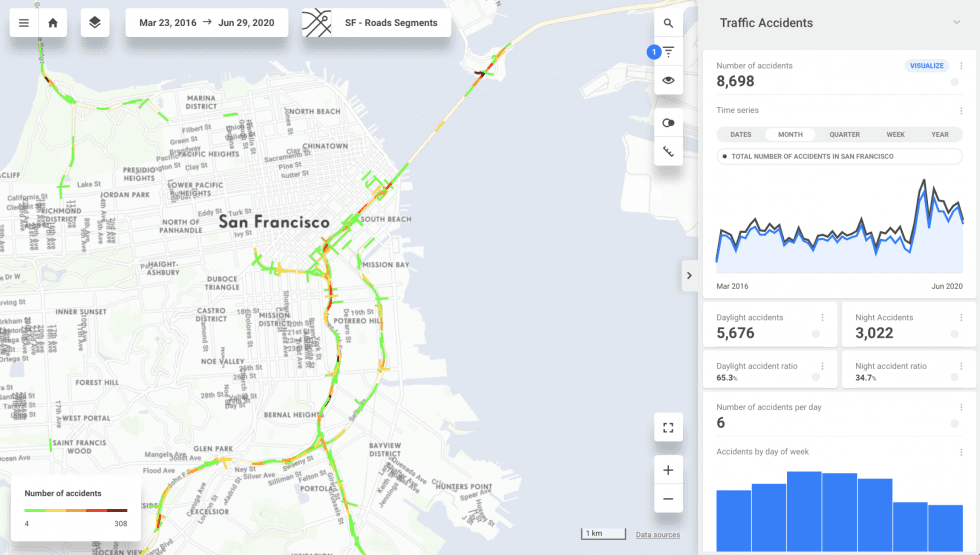 Now we know what road segments are prone to accidents, as well as what areas to focus on. Some of the Location Intelligence tools (for example, CleverMaps) allow us to discover the location even further by changing the map base layer. Thanks to this feature, we can guess what is causing the problem.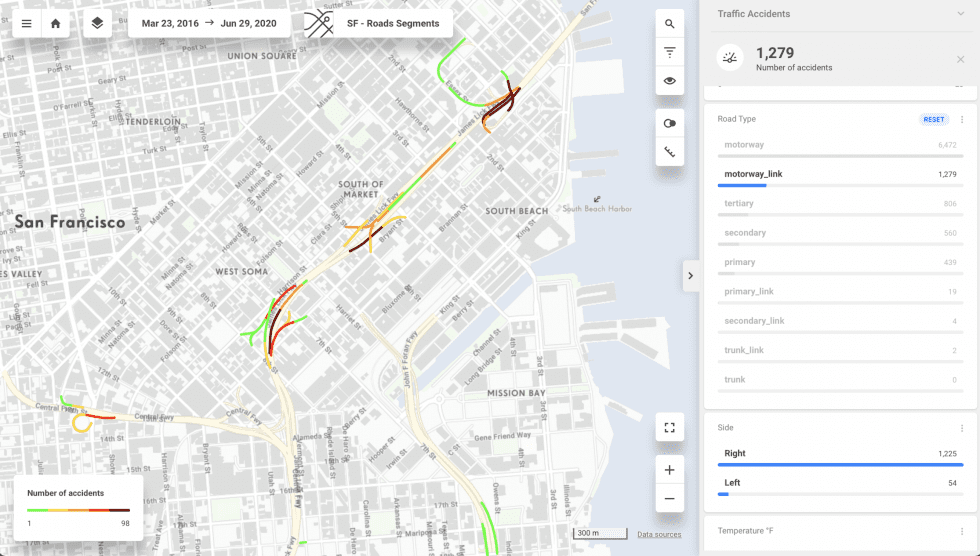 Each approach has its purpose
Well, let's sum this up. Business Intelligence and Location Intelligence have its place in modern analytics and can be beneficial for your business. However, it is essential to remember that each of them has a difference in usage. Business Intelligence can give you lots of great statistics and charts necessary for your business. But when you need to decide about location, i.e. find a new place for your new branch that might not be enough. You need the spatial context, and you need to know what is happening in the area and what and who is around to determine where is the best potential location for your new branch.
Do you already use some Business Intelligence tools, but you feel the need for Location Intelligence as well? Perfect! Because the tools mentioned in this article (Tableau and CleverMaps) make an excellent team. You can embed CleverMaps in Tableau and vice versa.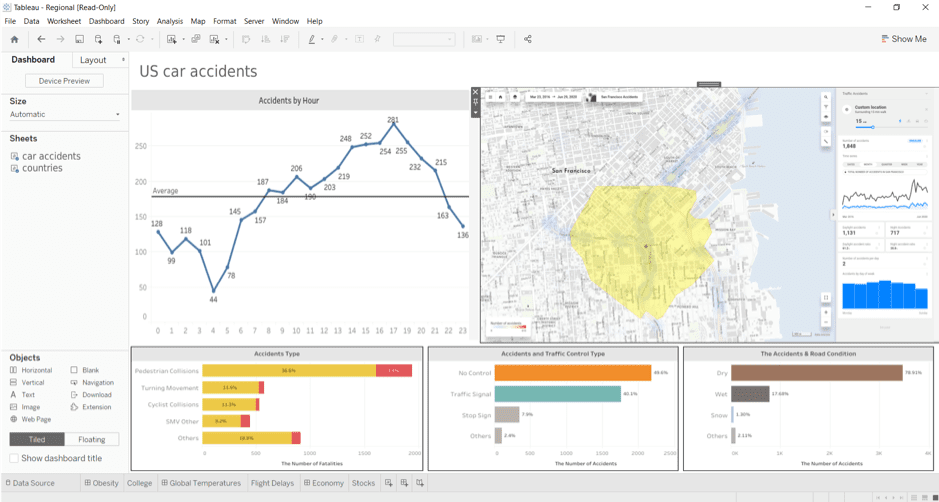 Do you have any questions or comments about the article? Feel free to write to me, I'll be happy to discuss it with you :-)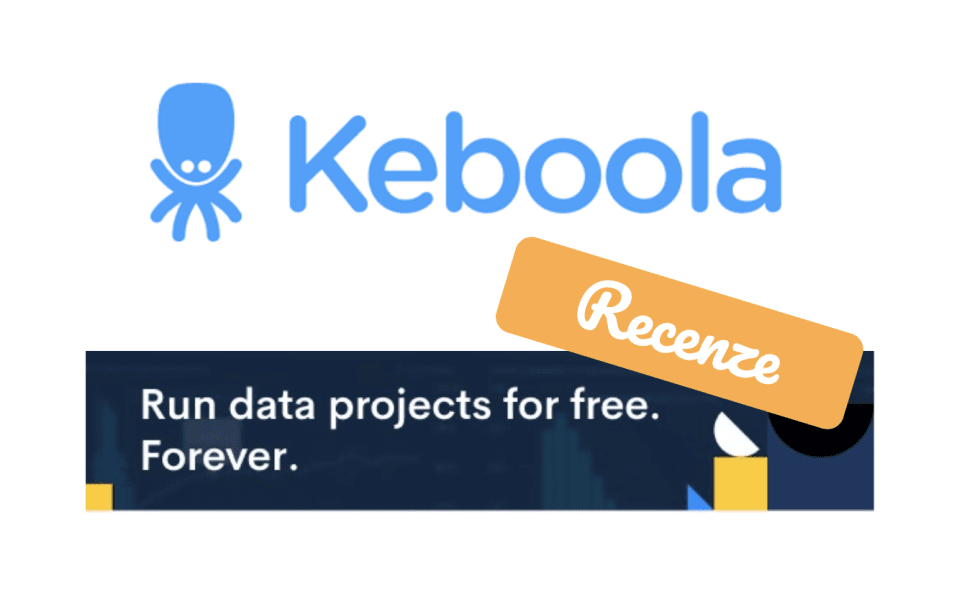 About two years ago, Keboola decided to meet the dream enterprise segment and unfortunately adjusted the price list accordingly. We are more than happy that after quite a long time Keboola is returning to the roots – to small and medium-sized companies. For SMB-companies Keboola is launching a pay-as-you-go program that makes the "KBC" really available to every team and allows you to start literally for free. What are our first impressions?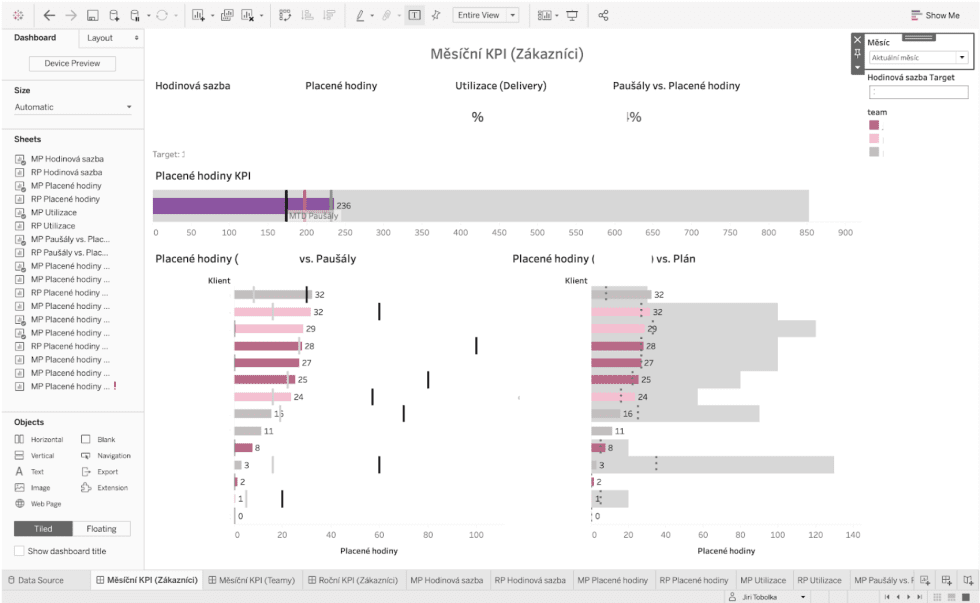 Old but still valid! This article was created in 2017. Today, we are already looking at a slightly different dashboard (you will see it below), yet the same rules still apply, even in 2020.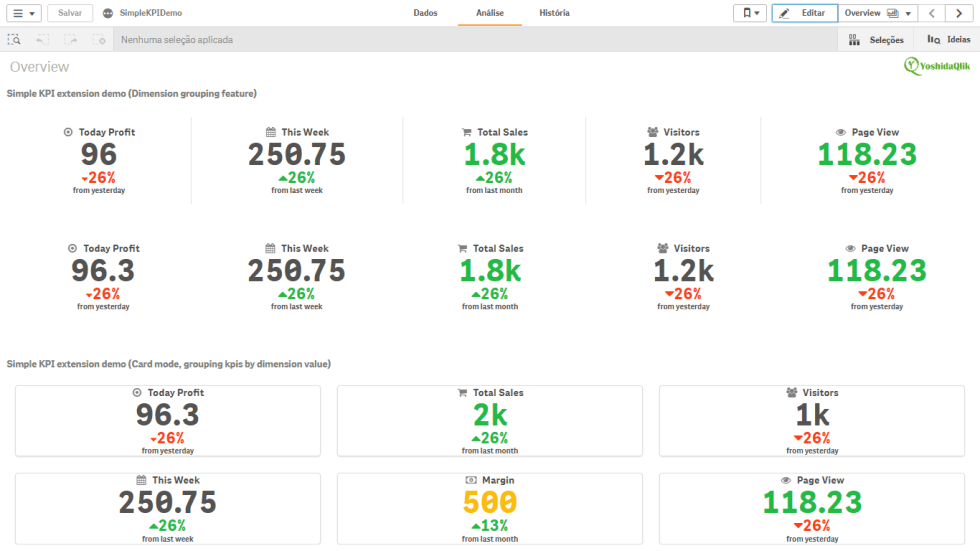 Unfortunately, there are so many so-called "beautiful" designs of dashboards circulating on the Internet, which ignore the basic rules, that one is quite surprised. And later then, you are even more surprised, when your client brings you this "beautiful" horror, saying that this is how his dashboard might look like. The analytical team sometimes defends these transgressions, because "business wants it that way". What types of transgressions are we talking about? Let's take a look at the most common ones.